About us
Restaurant d'Vijff Vlieghen (or the Five Flies restaurant) is known as a must do when in Amsterdam. In five 17th century canal houses still the most delicious dishes are served. We are proud to continuing the legacy which our founder, Mr. Nicolaas Kroese, started in 1939. Day in and day out, we are trying to honor the legacy of Mr. Nicolaas Kroese. That legacy is letting all guests leave the restaurant with a smile on their face, this is what Nicolaas would have wanted us to do!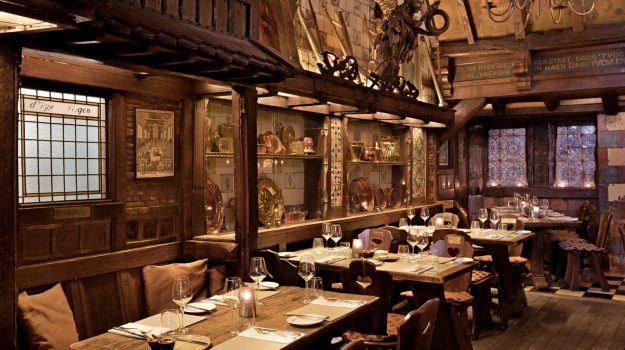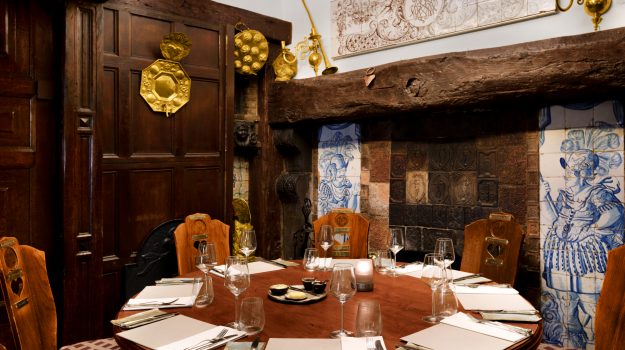 History and culinary ambiance come together
When entering the restaurant, it feels like stepping back in to time. Some guests say that it looks like Hogwarts! Walls are covered with 17th and 19th century gold plattered leather, 4 original etchings of Rembrandt can be admired, as well as other beautiful antique objects from the 17th, 18th and 19th century. Enjoy dinner and a good glass of wine in a unique setting for which the restaurant is famous for!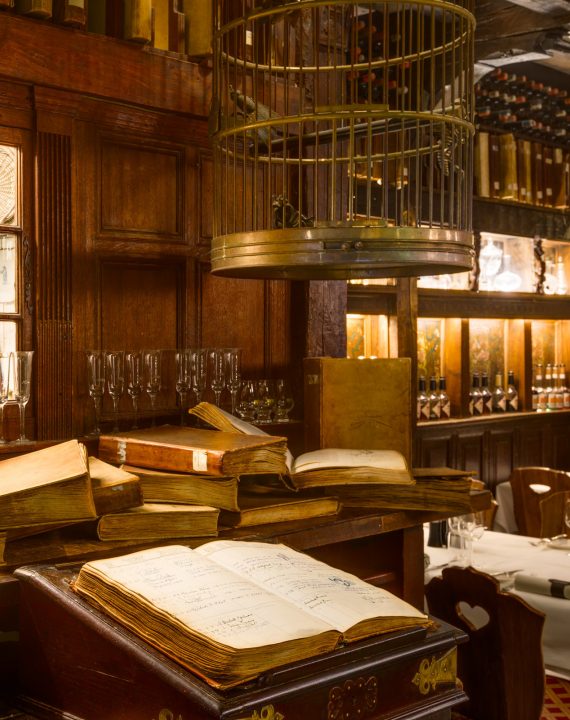 World famous copper flies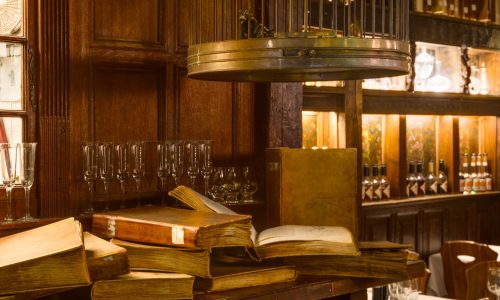 Kroese appeared on Broadway, holding in his hand an antique cage with 5 copper flies. His appearance, charisma, strange talent for media and public relations soon got the attention of the media. Since the late 40's numerous famous persons from all over the world, found their way to the Five Flies!
Nicolaas Kroese
Nicolaas Kroese, born in 1905 in Amsterdam, called himself King of the Five Flies, always saying he was born in 1627 and forgot to die. In total he bought 5 adjoining houses in which he started an antique shop. Next to selling art and antiques, he also served his clients something to drink and something small to eat. At a certain point he decided combining this, the beginning of d'Vijff Vlieghen. Invited by the Tourist Board of Amsterdam, Nicolaas went to the New York to promote Amsterdam as a tourist destination. With him he took the cage with 5 copper flies. This cage can still be admired in the restaurant. This visit turned out to be a great success, many Americans found their way to d'Vijff Vlieghen. Not for the food and drinks, but for meeting and talking to the mysterious man with the cage with 5 flies, who told the most beautiful stories.
I am the King of the Five Flies' Empire in Amsterdam
Icons like Walt Disney, Danny Kaye, Kirk Douglas, Jane Mansfield he personally picked up with his rolls Royce from Schiphol Airport.